Find the Lifestyle Option That Works for You
Our Peaceful Pines Senior Living communities provide residents with the opportunity to pursue their passions while enjoying the comforts of home. Our continuing care communities are built to meet the needs of older adults during every stage of life. 
Offering independent living, assisted living, and memory care, Peaceful Pines residents can have the lifestyle they deserve - while getting the support they need.
Active Independent Living
Our apartments promote an independent and maintenance-free lifestyle with features including walk-in closets, spacious rooms, keyless access, and optional services like weekly housekeeping. There is a lot to take advantage of with our independent living lifestyle. Explore the amenities and services we offer and find your place within our community.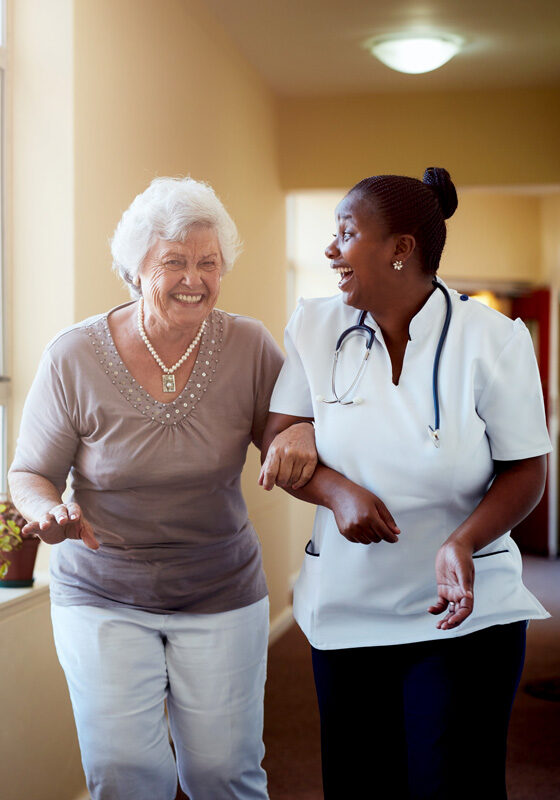 Supportive Assisted Living
Peaceful Pines Senior Living is here to support you or someone you love. Our assisted living lifestyle offers personalized care and comfortable room options for those needing assistance with daily tasks. 
Residents at Peaceful Pines will enjoy features within our as assisted residences such as large closets, a walk-in shower, and 9-foot ceilings. We foster an environment of comfort and  independence so residents can thrive in all aspects of life.
Person-Centered Memory Care
Those living with Alzheimer's or other forms of dementia can still lead meaningful and enriching lives. We offer a variety of comfortable room layouts coupled with personalized, 24-hour care. 
Each resident's abilities, interests, and preferences are encouraged and maximized by dedicated team members who customize care plans to promote comfort and familiarity. Memory care residents and their families will have peace of mind when they call Peaceful Pines Senior Living home.